Brought some kusshi oysters home from work. Enjoying being a fish monger. Much more peaceful than the last gig.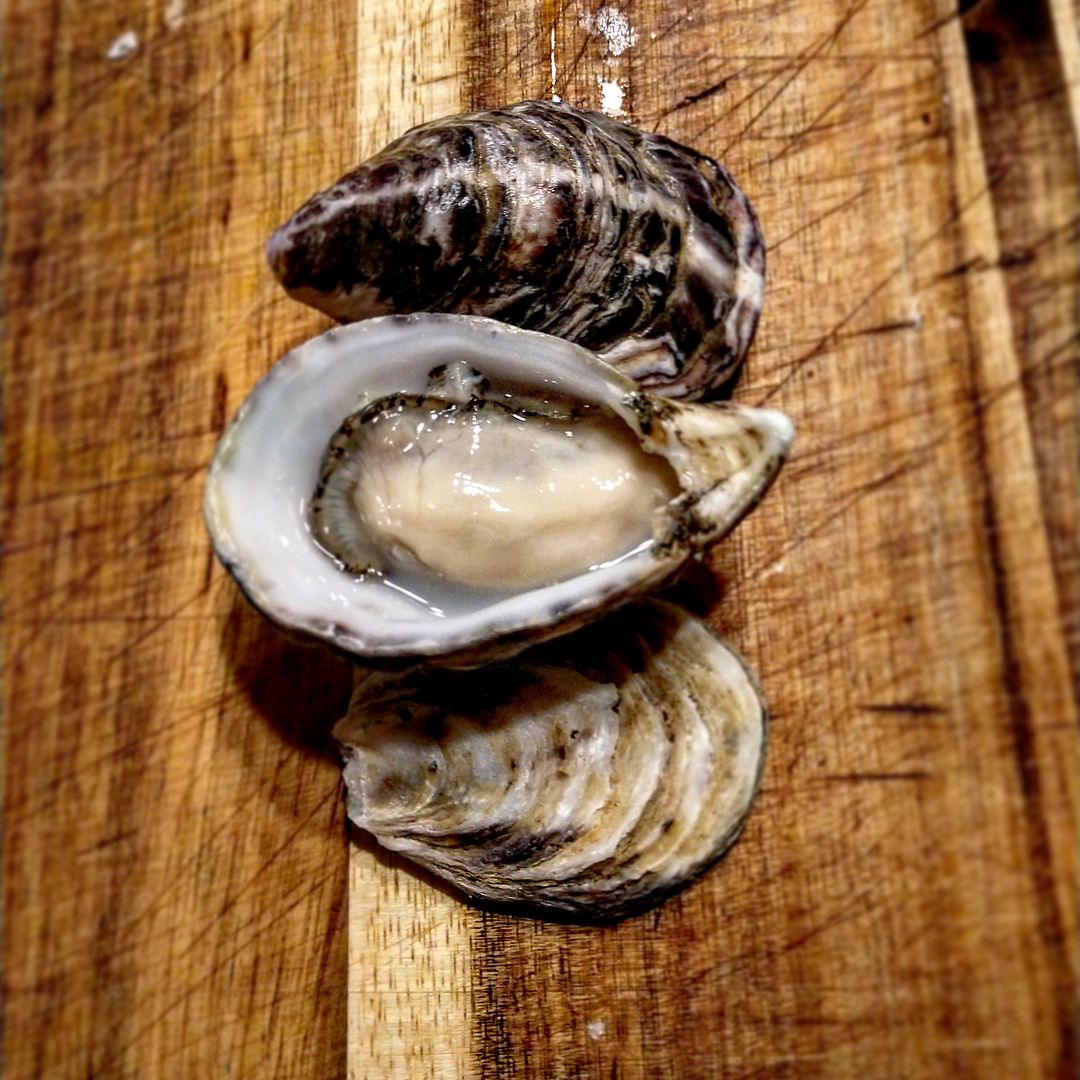 "If the divine creator has taken pains to give us delicious and exquisite things to eat,
the least we can do is prepare them well and serve them with ceremony."
-F.P.
[/size]
---
Those will work.....I would end up eating my entire paycheck.
---
MisoSatisfried

wrote:

↑

Fri Nov 22, 2019 1:18 pm

Back in the snow and missing island life so we made a nod to a little hula pork this week. I had my camera laying on the kitchen table from the trip yet, sooo a Kono vanity shot, ha.
Wow crazy awesome looking patina. Is that natural or forced?
---
Posts: 774
Joined: Sun Feb 05, 2017 3:38 pm
Location: Minnesota
Thanks man, I agree! It is one of my two favorite patinas in my journey so far. Well, a bit of both, ha. I should say, it's all natural as in it was only produced with food, but I made sure to only cut hot proteins (primarily chicken) with it for awhile. So, in theory it is natural, but I did use specific foods that tend to produce a lot of colors on purpose.
I'm Dave. I don't take myself too seriously and you probably shouldn't either.
---
Happy New Year everyone!!! I made a proper New Years dinner - Michael Ruhlman's "Hoppin John", collard and mustard greens with ham and my sausage, "smutty" rice (sausage, no livers) and my first ever scratch made biscuits. (It's painfully obvious I need fresh baking powder.) Had it with some venison/goose sausage I made this week.
---
Smoked ham
I can't get it to imbed
https://imgur.com/gallery/YfdhfdP
Home cook that enjoys sharp knives.
---
You mean this ham here? Looks good -
---
Ok how did you get it to show up?
Home cook that enjoys sharp knives.
---
@Ut_ron - I gave up relying on hosting services and embedding software. I just use BBE code these days. It's like a step backwards, but it works.
I made creamy mushroom soup yesterday and it was very satisfying.
---
Not quite cooked, but . . . . I made Ukrainian style Kovbosa (kielbasa) pork, beef, fat, seasoning ground last night and souped up with hard cider this morning before putting into the casings. Oh the test patty was delicious!!
Last edited by
Mike9
on Mon Jan 13, 2020 9:59 am, edited 1 time in total.
---
Posts: 110
Joined: Thu Jun 06, 2019 11:43 am
Location: Chicago
Contact:
Outstanding. Just gorgeous!
---